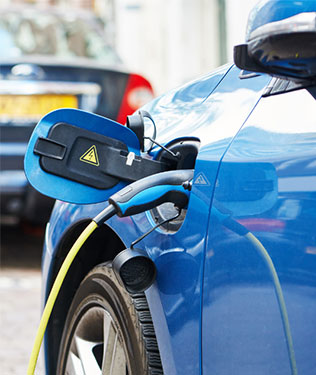 Electric Vehicle Charging Installation and Repair
Before you step up and buy an expensive electric car, you need to figure out how you are going to keep it charged. Based on recent evidence, you will not be able to rely solely on the retail charging stations located throughout the city. MJ Electric has some solid advice to offer. Have your own electric vehicle charging station installed at your home or business.
MJ Electric to the rescue
If you live in the Bloomington Minnesota area and want an electric vehicle charging station installed at home or close to your business, you want the installation work done by an electrician upon whom you can rely. That's where the professionals at MJ Electric can help you.
While the concept of private electric vehicle charging stations is still relatively new, we have accumulated a lot of experience in this space. That includes solid experience with charging station installations, repairs, and maintenance.
With one simple call or text, you can communicate your intention to purchase and have a charging station installed in a convenient location. If you are not sure about proceeding or what's involved, we would be more than happy to offer you a free consultation.
Once you are ready to pull the trigger, we will send one of our highly skilled and licensed electricians to your designated location where they will do the work quickly and efficiently. Here's the kicker. Our prices are reasonable, and our services are backed by our customer satisfaction guarantee.
Types of Chargers We Install
Today's electric vehicles come with what are referred to as "Level 1" chargers. These are chargers provided by the car manufacturers for home use. Yes, the Tesla Model 3, Nissan Leaf, Chevy Bolt, and BMW i3 all come with Level 1 chargers. Unfortunately, Level 1 chargers are not always reliable and efficient.
Your best option would be to go with a "Level 2" charger. If you go in that direction, you are going to need MJ Electric to handle the installation process on your behalf. Our electric vehicle charging station services are designed to cover a comprehensive range of chargers in support of pretty much every kind of electrical vehicle you might see in Bloomington.
We are here. Were are ready to help. We are reliable. Our prices are reasonable, Contact MJ Electric today for help with the installation of your electric vehicle charger.