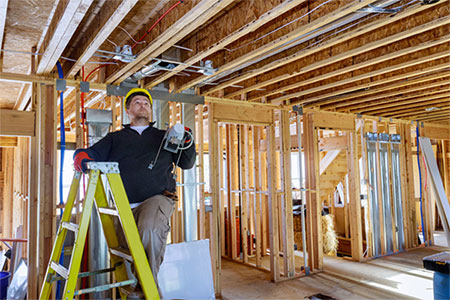 Residential Electric Contractor Minneapolis, MN
MJ Electric is a residential and commercial electric contractor in Minneapolis, MN committed to personal attention and top notch standard of quality which we are proud to put our name on. When you are looking for a residential electric contractor in the Twin Cities area for remodeling or building a brand new home, our licensed, bonded and insured residential electrical contractors should be the first to call. When you want to change your light switches, install new lighting or upgrade your electric generators to handle today's new electric accessories and components or just help you with general home improvements. We appreciate the opportunity to do your next electrical project or troubleshoot your existing electrical problems.
We offer residential electrical services for Minneapolis, MN homeowners or landlords:
Additional work and installation/replacement includes:
The electric contractor you work with will work with you to discover your specific electrical requirements and provide solutions to meet your exact requirements. Through superior attention to detail, personal service, ongoing trainings and certifications our commitment to our clients' need has earned a reputation for excellence that keeps our clients coming back. Give MJ Electric's residential electric contractors a call at (612)598 -0793.