Lighting Contractor Minneapolis, MN
MJ Electric has helped many Minneapolis, MN residential and commercial customers with their lighting projects. We will find the perfect lighting solution for an office, or a distribution center. MJ Electric will perform an assessment for your lighting systems to determine your requirements. Our team of experienced electricians will assist you in getting your lighting problems solved right the first time and within budget. MJ Electric can provide you with the right choice of lighting systems to meet your needs. Our full range of services includes:
When you are making the investment in lighting, hiring the best lighting contractor in Minneapolis, MN will make all the difference to your residential or commercial lighting project. When you call MJ Electric they will help you find the right lighting and most efficient lighting operating system, lighting systems do not need to be manually controlled. In fact, an energy efficient and effective way to control the lighting for many areas of your business both inside and outside is through lighting controllers and sensors. MJ Electric in Minneapolis, MN can automate lighting in homes, offices, restrooms, warehouses, offices, and for security purposes, with sensors for motion-detecting, infrared, and dusk-to-dawn lighting levels. Automated timers can also be connected through your energy control system, where available. Let MJ Electric automate your lighting controls and simplify your life.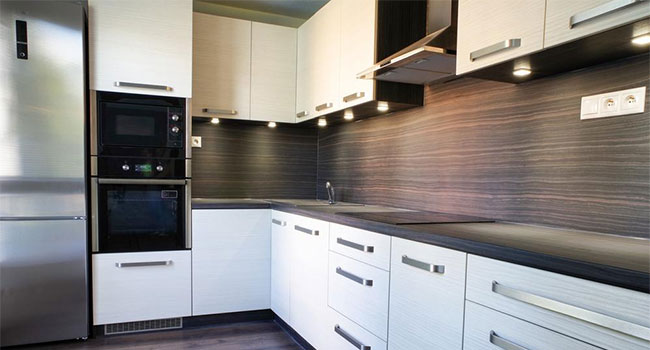 Lighting Design Minneapolis, MN
At MJ Electric we offer our customers in Minneapolis, MN residential and commercial lighting design this is committed to creativity and innovation in both interior and exterior illumination.
Our trained and fully-certified team of professional technicians partner with homeowners to provide top-tier customer service. We manage all aspects of lighting installations, from mapping out design plans and color to calculating dimensions, scale, and texture.
Improved lighting design is one of the least expensive ways to improve the look and feel of your home while increasing its overall value. However, quality lighting design should be viewed not only as an investment and improvement in household luxury, but as a way to increase functionality and safety.
We know what colors and dimensions work to keep you comfortable and looking great in your home. Proper lighting strikes up particular moods. You might want your bathroom to feel crisp and clean with subtle mirror light, while warmer colors might work best for bedrooms and living areas. Here's a sampling of what we can energize and illuminate in your home: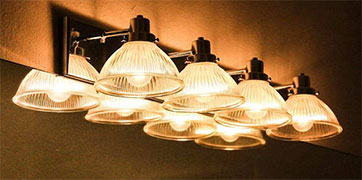 We can also upgrade and install occupancy sensors that turn on when motion is detected and off when the room, driveway, or yard is empty to keep your Minneapolis, MN home safe. Occupancy sensors increase energy efficiency and save money.
MJ Electric has over a decade of experience working within the Minneapolis, MN community. We provide up-front quotes and pricing and our master electricians are consistently trained in the latest industry-leading technology and design.
Lighting Installation Minneapolis, MN
Safe and effective lighting installation should be top of mind when it comes to the overall functionality and style of your Minneapolis, MN home. When you are in the market for new lighting fixtures, make sure that you match the light with the purpose of the specific location. Depending on the style of your home, you have the choice of bright and welcoming lighting or dim and low lighting to match and complement your home. MJ Electric has electricians who specialize in the lighting design and installation and can design a lighting system complete with fixtures, custom switching and dimming so that your lighting options can reflect your mood or make a room multitask for you.
Adding lights inside your Minneapolis, MN home can truly enhance the way the interior of your home looks. Interior lighting also makes it easy for homeowners to highlight the decorative art, sculptures, and the accents of their home. We have successfully served the lighting needs of Twin City residences and commercial buildings for some time now, and we have a long list of satisfied customers as a result.
From installing lights for new construction projects to updating the lighting of existing rooms in a home, our lighting installation experts can handle any project, both large and small in scope. Our lighting installation services include but are not limited to: recessed lights, pendant lights, kitchen lighting, ceiling lights, fluorescent lighting, outdoor lighting, track lighting, and more.